It's my first race of the season this weekend and I thought I'd share some hints and tips for preparing your kit for a race. Your training is done (even if it isn't you won't get fitter in a few days!), the race plan is in place and now you need to make sure you have everything you need.
For a long distance event, you will more than likely be given bags for each section; for middle distance races I still like to use this principle as it is easier to check your kit. I then place them all in one bag for ease of carrying.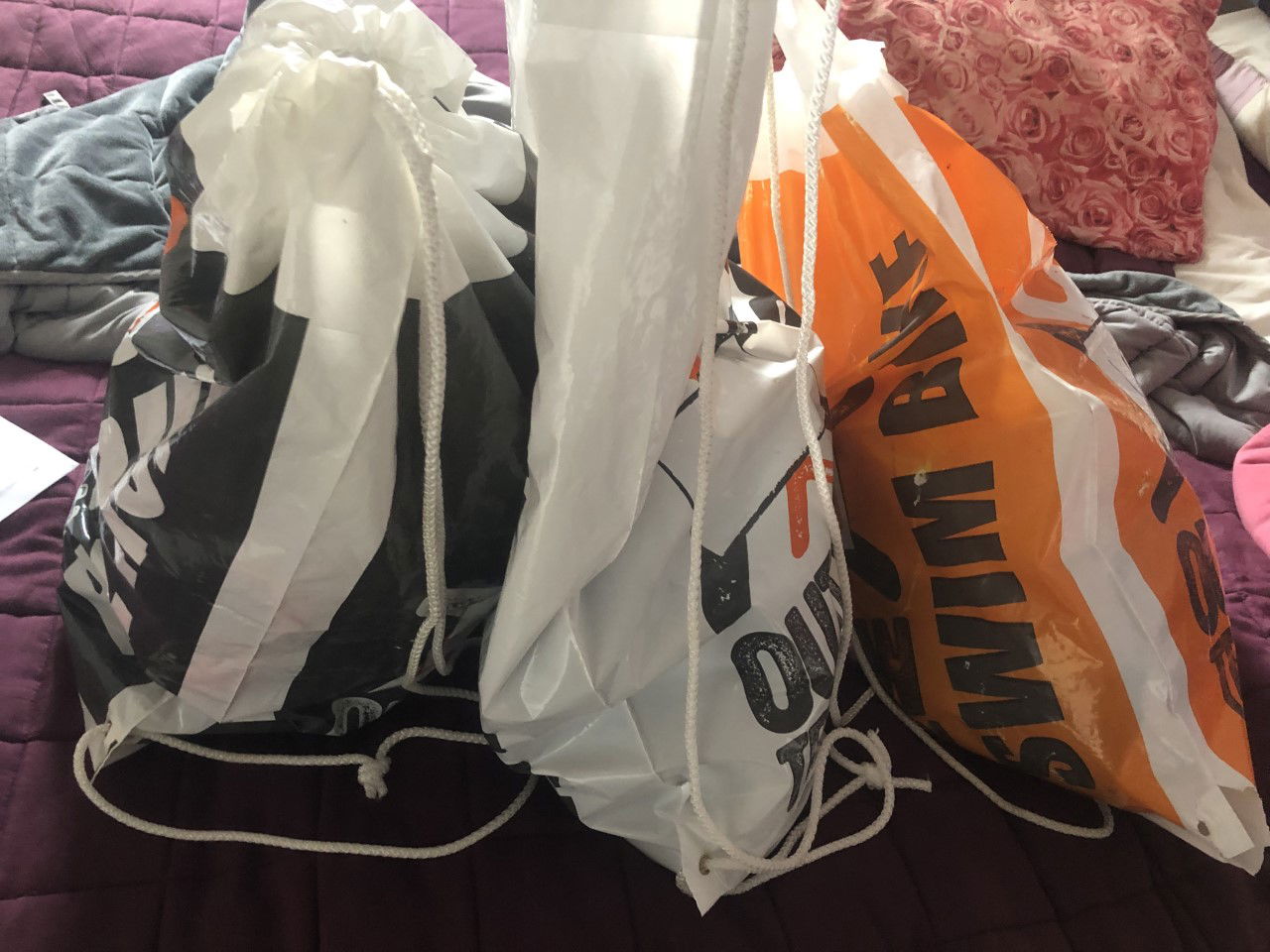 The other thing I like to do is take a photo of everything that is in each bag; this stops the panic of 'Did I pack 'x'? ' and hastily going through all of your belongings to try and locate it! Whenever I get 'that' feeling, I can just look at a photo on my phone and I am reassured.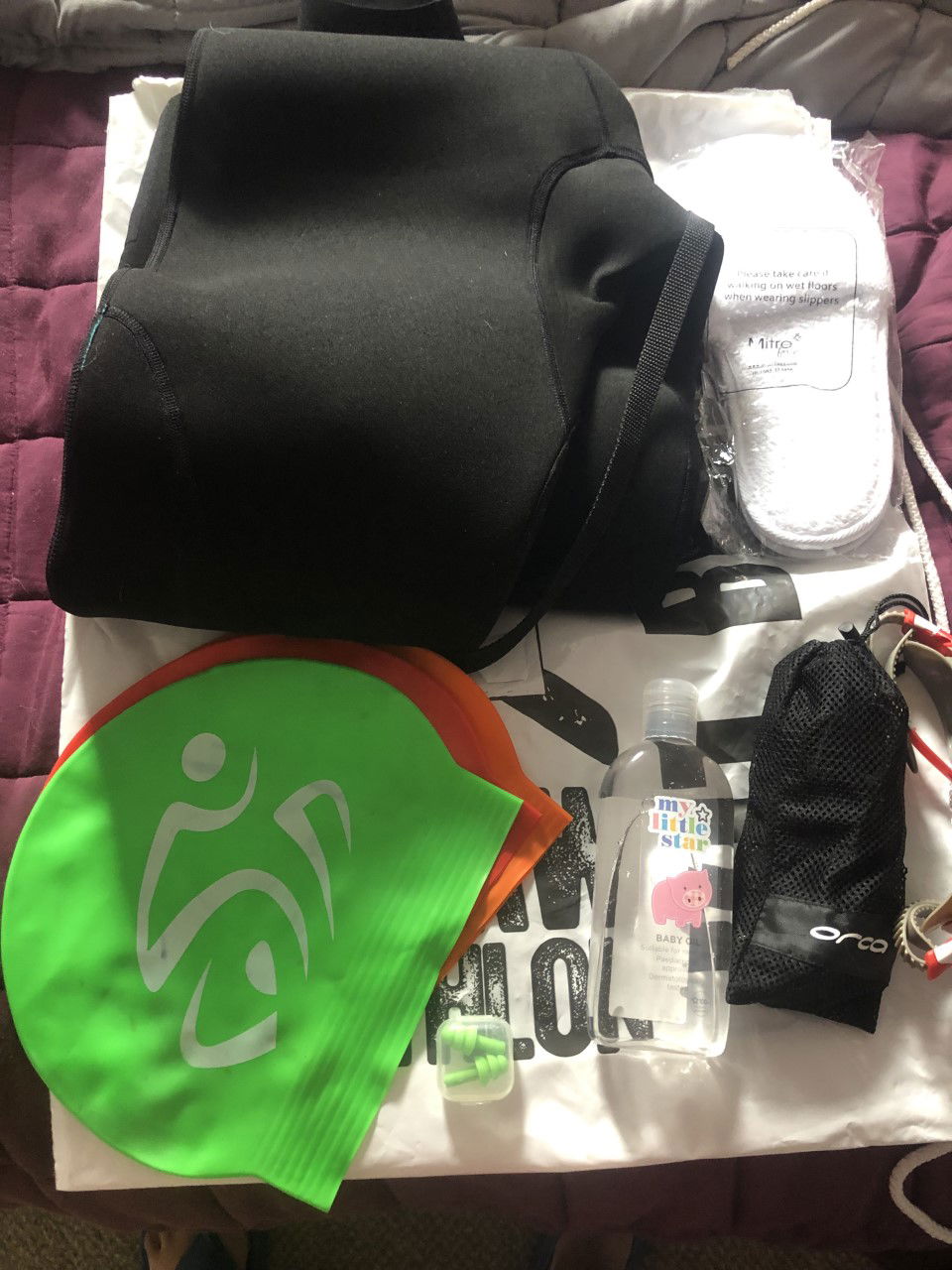 Swim kit: wetsuit, goggles, spare goggles, hats, ear plugs, baby oil and hotel slippers (for getting to the water's edge).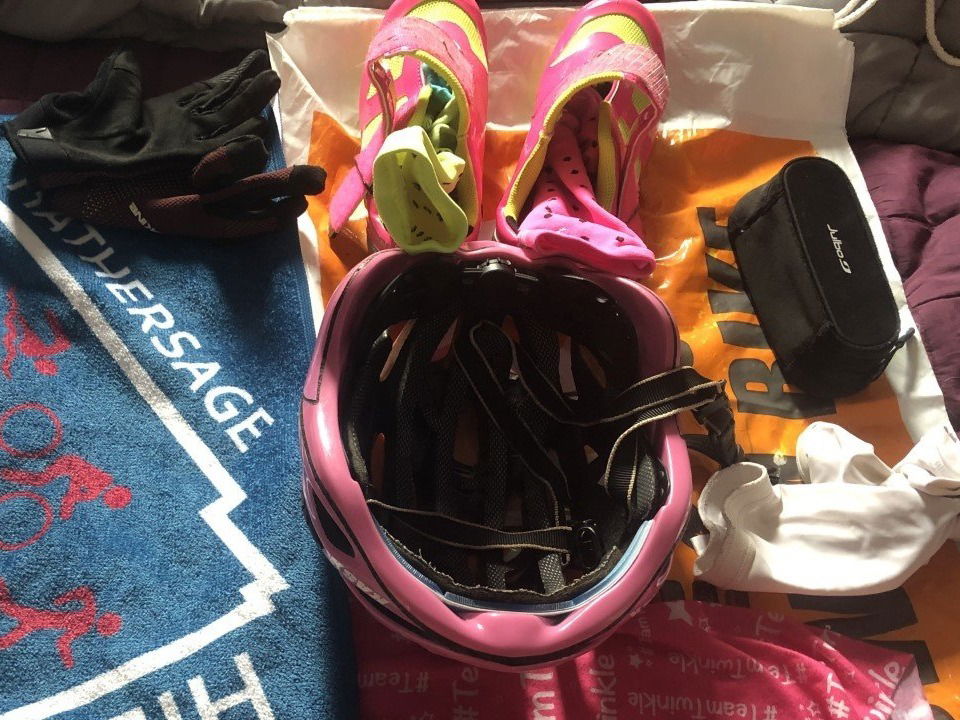 Bike kit: helmet, shoes, socks (with talc already in them), towel (to stamp feet on & dry) ,sunglasses and arm warmers. I doubt you'll forget your bike but learn from a friend's mistake and if the bike is locked on a bike carrier the car then make sure you have the keys to unlock it from the bike carrier! Don't forget that if you have a bike/helmet sticker then these need attaching to the relevant equipment.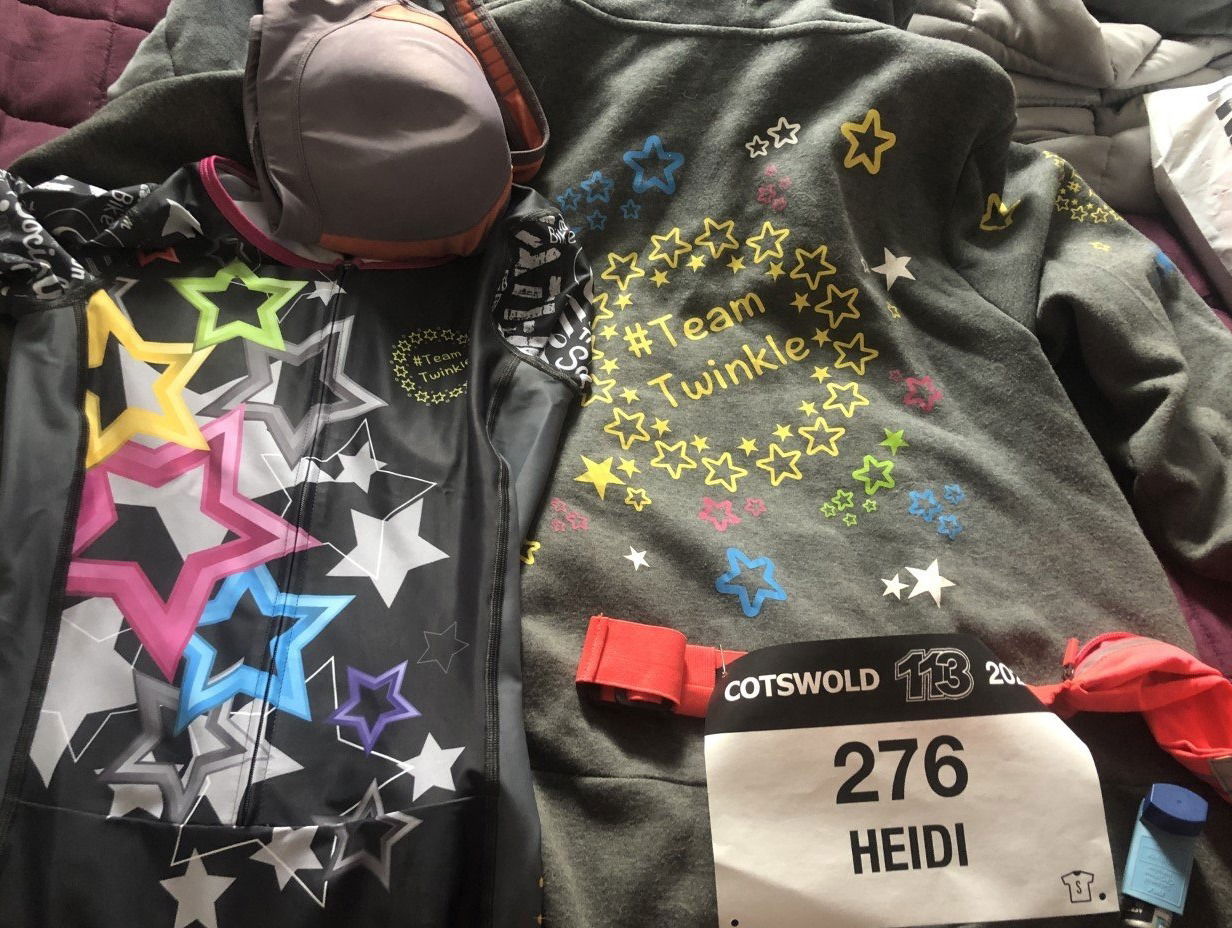 Pre and post race: tri suit, sports bra, inhaler, race belt (need this to get into transition so always worth wearing it), onesie for warmth before and after the race. I'll also include any breakfast snacks and drinks I'm planning to nibble and slurp on pre-race.
This weekend, I'm unfortunately unable to run but additional run kit would usually just be a hat (if hot) and my trainers.
Obviously all kit is personal and dependent upon potential race weather conditions.
Once this is all ready then you're good to go - don't forget that you've trained (and paid) for the race so enjoy it!